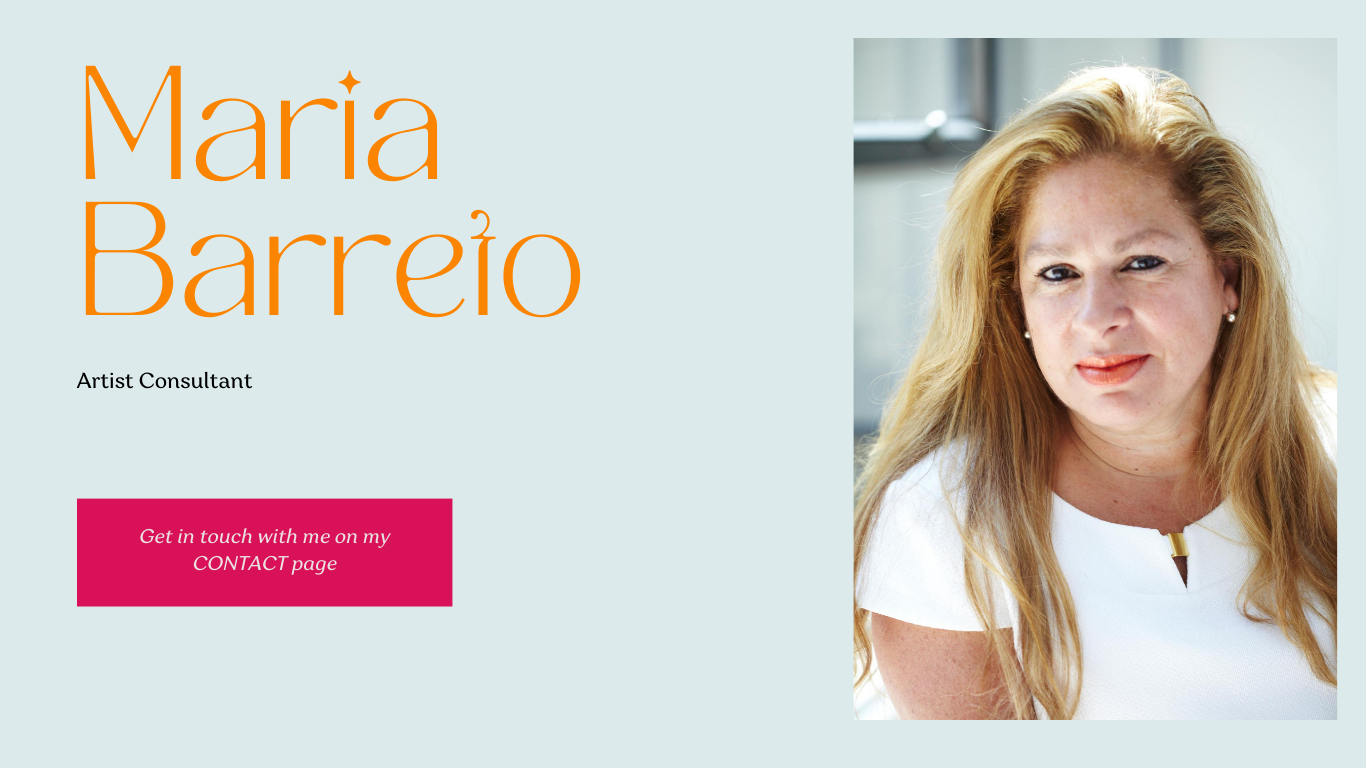 Music, Culture, Community and Fashion
Four Seasons to enrich our lives and the lives of others through Music
Spring and Summer creating outdoor concerts
Behind the scenes Music Consulting and Marketing
M BARRETO CONSULTING, LLC created and provided special events, fundraisers, event planning, artist management, image consulting, biography updates, fashion recommendations, make-up, photography, videos, marketing, advertising, social media, graphic design services, flyers, press releases, and bilingual services.
---
Music Marketing Consultant in New York
Consulting Services
If it's special event consulting services you seek, you have definitely come to the right place. M Barreto Consulting is your trusted source for all-in-one consulting services that will ensure the success of your next special event, such as CD Release parties, red carpet events, and so much more.
Marketing Services
At M Barreto Consulting, I am proud to offer special event marketing services that will help you spread the word about your upcoming events. With my experience, you will be able to connect to brand-new audiences and establish your Brand, more effectively. Creating new graphic designs electronically and on paper, among so much more.
Management for Special Events
You can always turn to M Barreto Consulting for marketing, consulting, and artist management services. I strive to remain as flexible and versatile as possible, as I satisfy all your special event marketing and advertising needs.
Contact me in New York to receive hands-on marketing and consulting services from the area's most reliable music marketing consultant.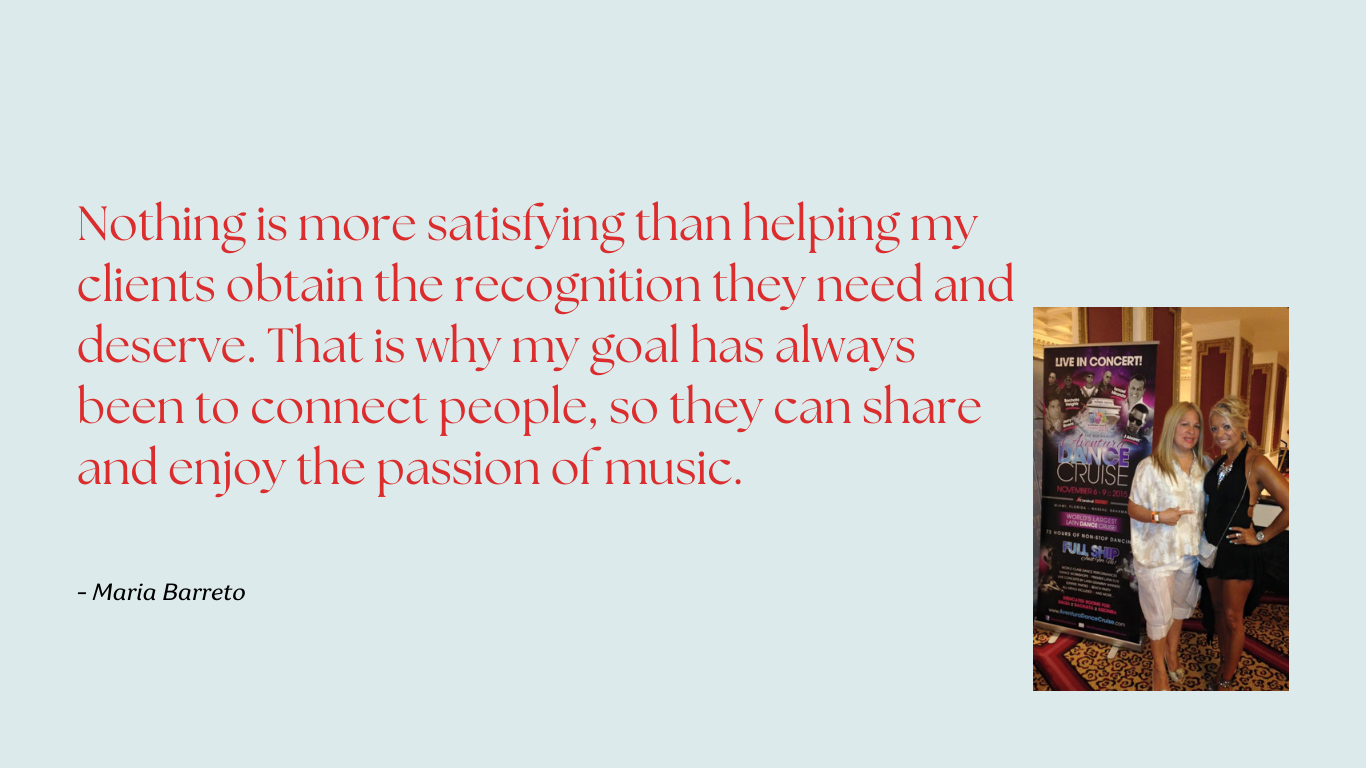 My specialties include consulting, marketing, advertising, artist management, and bookings, too. I am proud to extend my services to any clients who have a need for entertainment opportunities and special events.
All of my services are bilingual (English and Spanish). If another language is necessary, I will gladly offer interpretation services through a third party.
Fleur Seule is Manhattan's very own retro jazz band, that brings the glamour and swinging sounds of the Golden Age of Hollywood to life on stage. Reviving classic chanson, jazz standards, swing music, bossa nova, salsa, and more, this young group of old souls brings new life and fresh sounds to some of your favorite tunes, with some playful renditions and intimate moments to let you travel back in time. Led by "The Glamour Girl of Jazz," Allyson Briggs, this band has been keeping the classics alive in New York City, with sold-out crowds at Dizzy's Club Coca-Cola and a decade-long residency at Tavern on the Green. Let "La Rubia de la Salsa" take you back in time! The Fleur Seule and Salsa band size range from 2-13 pieces to fit the venue and ambiance Now we bring along our favorite DJs, dancers, and entertainers to create an experience you will never forget! Visit www.fleurseule.com
VAN LESTER From a very early age, Van Lester,Born in Rio Piedras, Puerto Rico sang with many local bands. His beginnings were in 1980 when he formed part of Marvin Cardona's 'Conjunto Kaney' as lead vocalist.
In 1981 he was lead vocalist for 'Orquesta Arallues' with whom he recorded a single. In 1982 he sang with 'Orquesta Pueblo Latino'. In mid 1982 he started his first band which he named 'Lester Orengo y su Orquesta'. In 1983 he was persuaded by Erick Figueroa and Eddie Guagua Rivera to become lead vocalist for 'Conjunto Erigua'. He recorded a signle with 'Conjunto Erigua' titlied 'Dimelo Tu:' which wa played favorably in radio stations throughout the island of Puerto Rico during the holiday season. Visit https://www.vanlester.com/
Luis Gonzalez and his Orchestra, in the mid 80s, Luis González scored one of the most inspiring and career transforming gigs, touring and recording with one of his heroes, legendary percussionist and bandleader Ray Barretto (renowned by the masses for his 60s hit "El Watusi").
The Puerto Rican born, Milwaukee WI raised trumpeter was flattered when he heard Barretto tell a large TV audience that members of his large ensemble would someday become bandleaders and solo artists in their own right. A few decades later, after an extraordinary career working with some of his native island's greatest artists (Tito Allen, Santitos Colon, Adalberto Santiago, Jerry Rivera) and the world-renowned salsa orchestras of Willie Rosario, Mulenze, Luis Perico Ortiz and Tommy Olivencia, González fulfilled Barretto's powerful prophecy by launching his career as a recording artist. Visit https://www.montunoproductions.com/index.php/artist-roster/item/54-luis-gonzalez-y-su-orquesta
Please support this cause of Epilepsy for my granddaughter. Every donation counts. This special site is for a special service dog that will help Greilyn to detect epilepsy seizures. Thanks, and God bless you.www.prayforgreilyn.com,