Announcements: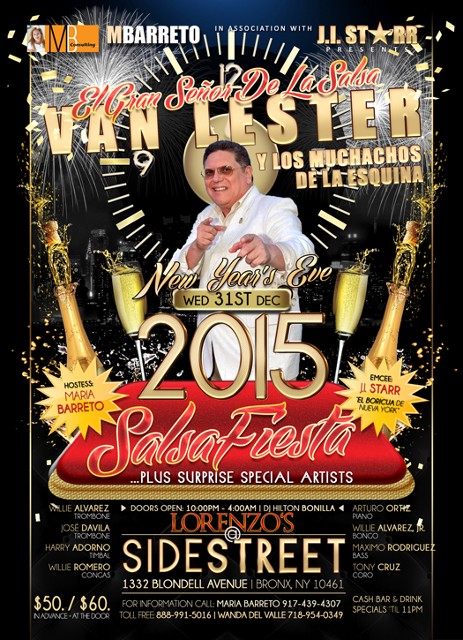 HAPPY WINTER!
¡FELIZ INVIERNO!
HAPPY NEW YEAR !
¡FELIZ AÑO NUEVO!
New opportunities are created every day, just for you!
Music, Art and business 2015
Announcements:
As a boutique artist management company of the most diversified group of artitsts and musicians ready to explore the global opportunities, I am proud to announce that Van Lester is back with a new single "EL GRAN SEÑOR DE LA SALSA"
Preview Coming Soon!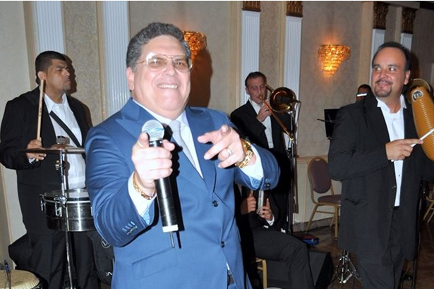 *Exclusively Managed by M.Barreto
---
Marketing Consultant in New York
Consulting Services
If it's special event consulting services you seek, you have definitely come to the right place. M Barreto Consulting is your trusted source for all-in-one consulting services that will ensure the success of your next, special event.

Marketing Services
At M Barreto Consulting, I am proud to offer special event marketing services that will help you spread the word about your upcoming events. With my experience, you will be able to connect to brand-new audiences and establish your Brand, more effectively.

Management for Special Events
You can always turn to M Barreto Consulting for marketing, consulting, and artist management services. I strive to remain as flexible and versatile as possible as I satisfy all your special event marketing and advertising needs.
Contact me in New York, to receive hands-on marketing and consulting services from the area's most reliable marketing consultant.
Hours of Operation: 24/7 | Service Area: Nationwide
---
About Us

Reach new audiences globally with assistance from M Barreto Consulting in New York. My name is Maria Barreto, and I am your most trusted marketing consultant. I offer specialized marketing and consulting services, to help you expand your business and connect to broader audiences all over the globe.

DINNER DANCE SCHOLARSHIP FUNDRAISER

On Sunday, July 27th, Mr. Van Lester & his Musical Director and Trombonist with their outstanding orchestra will be performing for Micro Chamber of Commerce NY. This special event, will benefit young people of our community with medical, technical certifications and with job placements, via scholarships.

In addition, we will be celebrating Dominican Father's Day honoring outstanding, above and beyond contributions to their family, community and businesses.

I hope, that if you support our youth and their future, you pick up the telephone and ask for you ticket to enjoy a memorable dinner dance scholarship fundraiser.

For more information, please call me directly at (917) 439 4307.

With over 30 years of hands-on experience in the marketing, advertising, and consulting fields. My passion for this industry is unrivaled, and I always go the extra mile to make your music performances and special events, as memorable as possible.

When you do business with my Company, you can always rest easy knowing that you will receive the best exposure possible. Nothing is more satisfying than helping my clients obtain the recognition they need and deserve. That is why my goal has always been to connect people, so they can share and enjoy the passion of music.

My specialties include consulting, marketing, advertising, artist management and bookings too. I am proud to extend my services to any clients who have a need for entertainment opportunities and special events.



All of my services are bilingual (English and Spanish). If another language is necessary, I will gladly offer interpretation services through a third party.
Please support:
www.prayforgreilyn.com, please support this cause of Epilepsy for my granddaughter. Every donation counts. This special site is for a special service dog that will help Greilyn to detect epilepsy seizures. Thanks and God bless you.